Many of the cast members of Disposable Theatre Improv have been together since it's formation, 9 years ago. These guys are seasoned and talented actors who love to have fun. Many have trained at The Second City and IO, some have formal acting and theatre backgrounds, and others just came to it by chance and loved it. We know you'll love the shows of this team. Meet the Disposable Theatre ensemble: King David Lane, Kyle Sloan, Susan Swarner, Ben Blohm, Sara Binder, Francis Veltri, LuAnne Petzel, and Matt McCann
Millie Arocho has been a member of Disposable Theatre since 2013. She first started taking improv classes with Bob Craig. After taking a few classes she was asked to join the house team. She enjoys learning her craft and continues to take workshops and classes at IO Chicago and Second City.  She performs in Northwest Indiana and Chicago with Disposable Theatre. She is also a member of the sketch team Suggestion Box, Murderable and Liz's Lemons. She enjoys making people laugh, especially her teammates. She believes that improv has helped her to express herself and say "Yes And" to more opportunities. She enjoys cuddling and watching Netflix, reading, and time travel. And yes, she cut and pasted that from her dating profile. 
Sara Binder is one of the original cast members of Disposable Theatre. When she is not rocking the stage, she is a wife to her high school sweetheart and a mom to a precocious toddler.

Music dominates her other theater and performance background,  have roles in musicals and plays in both Portage and Valpo.

In her spare time, she is one crafty cat; specifically loving crocheting. As a casual baker and former line cook, Sara also knows her way around a kitchen. When she finally has a chance to sit down, curling up with a blanket, book, and a good glass of wine is her preference.
Ben Blohm has enjoyed performing improv since 2014 throughout Northwest Indiana in improv groups Disposable Theatre and Same Difference. He graduated from the iO Chicago training school, going on to perform with improv groups Murderable and Liz's Lemons throughout Chicago. Ben is also a founding member of the sketch group, Suggestion Box.

Ben did not seek out improv or performing. His wife, Susan, asked him to attend an improv class with her and at first, Ben was apprehensive about being on stage. However, after learning the in's and out's of improvisational comedy and bonding with his teammates, his passion for performance was born.

When Ben's not performing, he enjoys going to the movies, volunteering, and hanging out with his wife and their cat and dog.
King was born in Gary, IN & graduated from Roosevelt High School. He worked at a DJ at WWCA radio before attending college in Salem, West Virginia & graduating from Salem-Teikyo University which is now known as Salem University. In addition to hosting the VOC Wrestling Nation Radio Show on VOCNation.com Wednesday afternoons, he also produces King's Open Comedy Mic at D PerforMANCE Comedy Theater in Miller every Wednesday & Another Night of Comedy at Zodiac in Crown Point the 2nd Thursday of the month.
King began performing improv with Disposable Theatre's Same Difference team in 2015 & joined the original Disposable Theatre team in 2018. King has performed in Second City's Jam Sandwich improv show & does stand up throughout the Midwest. He's also a rugby player for the Northwest Indiana Exiles Rugby Football Club.
vu improv coach/entrepeuner/improv extraordinaire
Matt has been involved in theater since he was a young man, growing up in Michigan.  You may have seen him on stage in scripted shows throughout Northwest Indiana.  As one of the founding members of Disposable Theatre, he has always had a love of improv. 
Matt also directs the Valparaiso High School improv show, Mocha Madness. This will be his sixth year directing those students.  He loves both Long Form as well as Short Form improv of which DT performs both!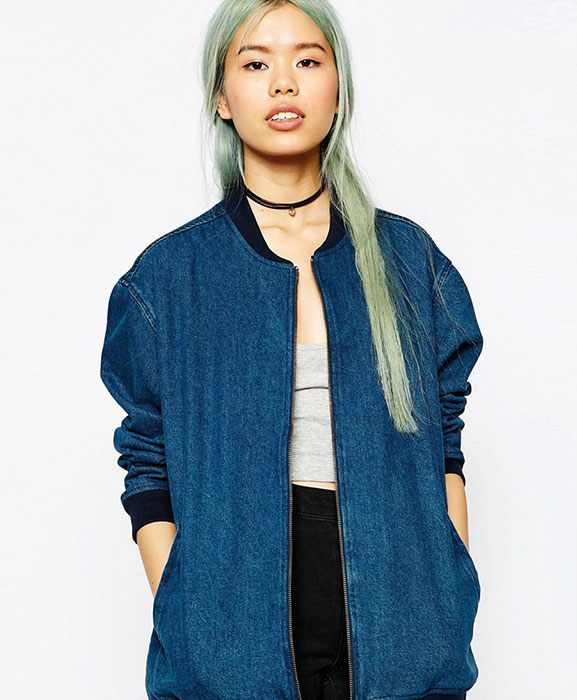 actress and (grand) mother
LuAnne has been with Disposable Theater from its humble beginnings and is involved with community theater.  LuAnne has been involved in live professional Theater and community Theater for over 45 years all around the Chicagoland area and N.W. Indiana.
She can call herself writer, producer, director and actor. She has been nominated and won several awards  for acting from the Northwest Indiana Excellence in Theater Foundation of which we are all very proud.
When LuAnne is not performing she is deeply involved with her large family of which she is most proud!
She has been married for over 40 years, with 4 children, and a dozen grandchildren.  Her husband Mike, whom you'll often see at shows, "tolerates  her crazy antics and supports her like the best pair of pantyhose a girl can ask for"! She often draws on  her own life experiences for her humor and characters, and she never runs out of good material!!!
Ex consectetuer ligula sem auctor lobortis. Morbi nisi conubia sociis ullamcorper nibh. Voluptate eros excepteur quam posuere elit. Ridiculus sollicitudin orci irure porttitor.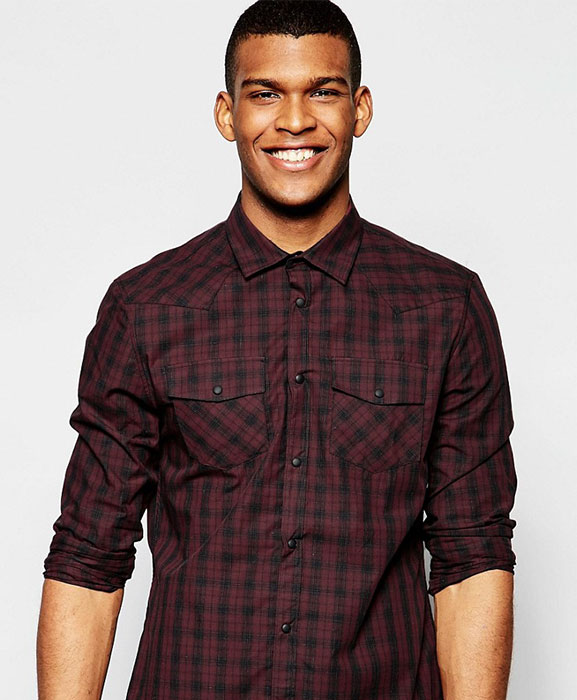 Francis began his acting career as "Jesus" in a third grade Easter production and has yet to surpass that portrayal in subsequent roles.
He began professionally performing as a stand-up comedian at the age of eighteen.  As a comedian, he has appeared in various venues throughout Pennsylvania, New York, Delaware, West Virginia, Ohio and Maryland.  His first taste of improvisation comedy came while living in Florida where he was a member of Comedy Sportz Tampa in 1992.
After returning to Pittsburgh, PA in 1994 he became a member of Flying Pig Theater and their house improvisation company "Reality Optional".  He later appeared in their production of "Who killed Victor Malloy" (Brian). That show began a string of appearances in several audience interactive shows which included "The Shakespeare Murder Mysteries" (Hamlet), 3 separate productions of "Tony 'N Tina's Wedding" (Fr. Mark & Vinnie Black), Flannigan's Wake (Mother) and "High School Reunion" (Various).
Francis assisted in writing the second season of The Shakespeare Murder Mysteries.  Ultimately Francis co-wrote and co-produced his own interactive shows. "Arrivederci, Al… A Dinner with the Godfather" the story of the first mafia boss who retires from the mob and "Lordy, Lordy Marty's Forty" a time traveling reunion.
Francis has appeared with several improvisation groups over the years including "Amish Monkeys" and "Theater Sportz".  He worked as a performer at the 1994 Major League Baseball Fan Fest.  Francis started the Amish Monkeys in 1999 and is proud to note that they continue to perform in Pittsburgh, PA at least once a month.   He has taken classes at the Second City Training Center, the Annoyance Theater and various other acting and improve workshops.  He completed the year-long Second City Writing Program.   Francis has been a member of Disposable Theater/Same Difference for approximately the last two years or more.
His theatrical shows include "Agatha Christie's Mousetrap" (Christopher Wren), "The Boys Next Door" (Jack) and Pittsburgh's New Work Festival "Sometimes You Feel Like a Nut".  Locally, Francis recently appeared in 4th Street Theater's Ten Minute Play Festival in "Two Brooding Hens"
His screen credits include the screenplay for the TV Movie "Changing Seasons" (3000 Mile Productions) starring Dan Cortese (Veronica's Closet) and Beverly Mahood (CMT Singer).   You can rent or own "Changing Seasons" by ordering it through Amazon Prime.    His other film credits consist of appearing in straight to video movies "Severe Injuries" (Ed), "The Resurrection Game" (the Executive) and "Weregrrl" (Jerry).  Hopefully, Francis will have additional projects in the future to add to his IMDB credits.
Francis' fun facts include that he was an extra on a commercial that involved Phil Hartman (who was a consummate professional through the 10 hours of filming) and he auditioned with Tina Fey (before she was famous) at Second City in 1994.
CREATIVITY IS SPARKED OUT OF IMPROV-BEING IN THE MOMENT.
 NO PRE-CONCEIVED THOUGHTS!        TRUE, HONEST REACTIONS!
RELATIONSHIPS, NATURALLY.
WE LOVE WHAT WE DO AND WANT TO SHARE IT WITH OTHERS.
POSITIVITY AND SUPPORT ARE      OUR MOTTOS
WE BELIEVE IN INCLUSIVITY.
ALL ARE WELCOMED IN THIS SUPPORTIVE COLLABORATIVE OF ARTISTS.
  DISCRIMINATION IS NOT TOLERATED.